The goal of this site was to start sharing my work outside of social media. Secondary to that, I wanted to give the chance for friends and family to 'help themselves' to buying prints to mount and enjoy.
I've got little interest in managing orders; I'd rather be out taking the pictures! So I'd decided to purchase a plan with a company called Imagely – and use their process for image ordering and fulfillment.
When you visit a gallery, you can scroll through the images on the bottom filmstrip. There is a cart on the bottom left. Upon clicking it, you'll be presented with ordering options on the right sidebar. After adding your prints, it's as easy as using credit card or Paypal to finish up. Shipping is very reasonable and fast.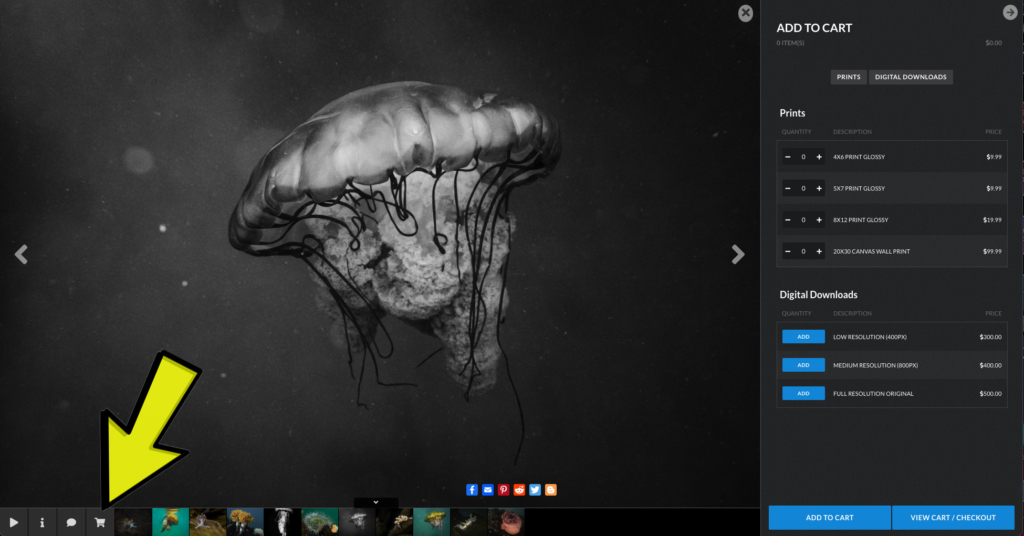 A note about quality and sizes: My images were taken with different cameras and lenses, but most are in 3:2 or 16:9 aspect ratio (learn more). So for most images, it's best to choose sizes such as 5×7, 8×12, 12×18 and so on.
Need a square image? Or something like an 8×10? That's OK but be sure to choose EDIT CROP for each image so you know exactly what you'll be getting: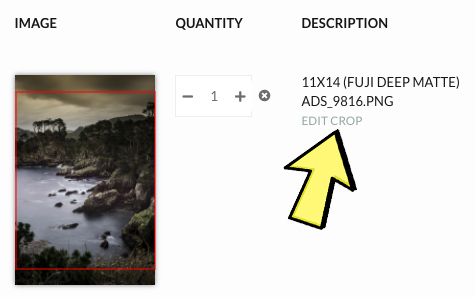 You'll get a confirmation message, and then the printing company will get to work completing and sending your order – it's all hands-off for me! I use the company WHCC because I believe in both their quality and work towards 'greener' printing practices, which are better than most competitors.
Depending on where you're shipping to, you should get your order within 4-8 days. If you're not satisfied – whether it's my fault or the shipper's – get it touch with me and we'll set things straight.
Thank you for enjoying my work.